Chefs Feed
Chefs Feed is a San Francisco food media brand that flips Yelp on its head with restaurant reviews from local chefs. I worked here as Lead Interactive Designer on their iOS app and website.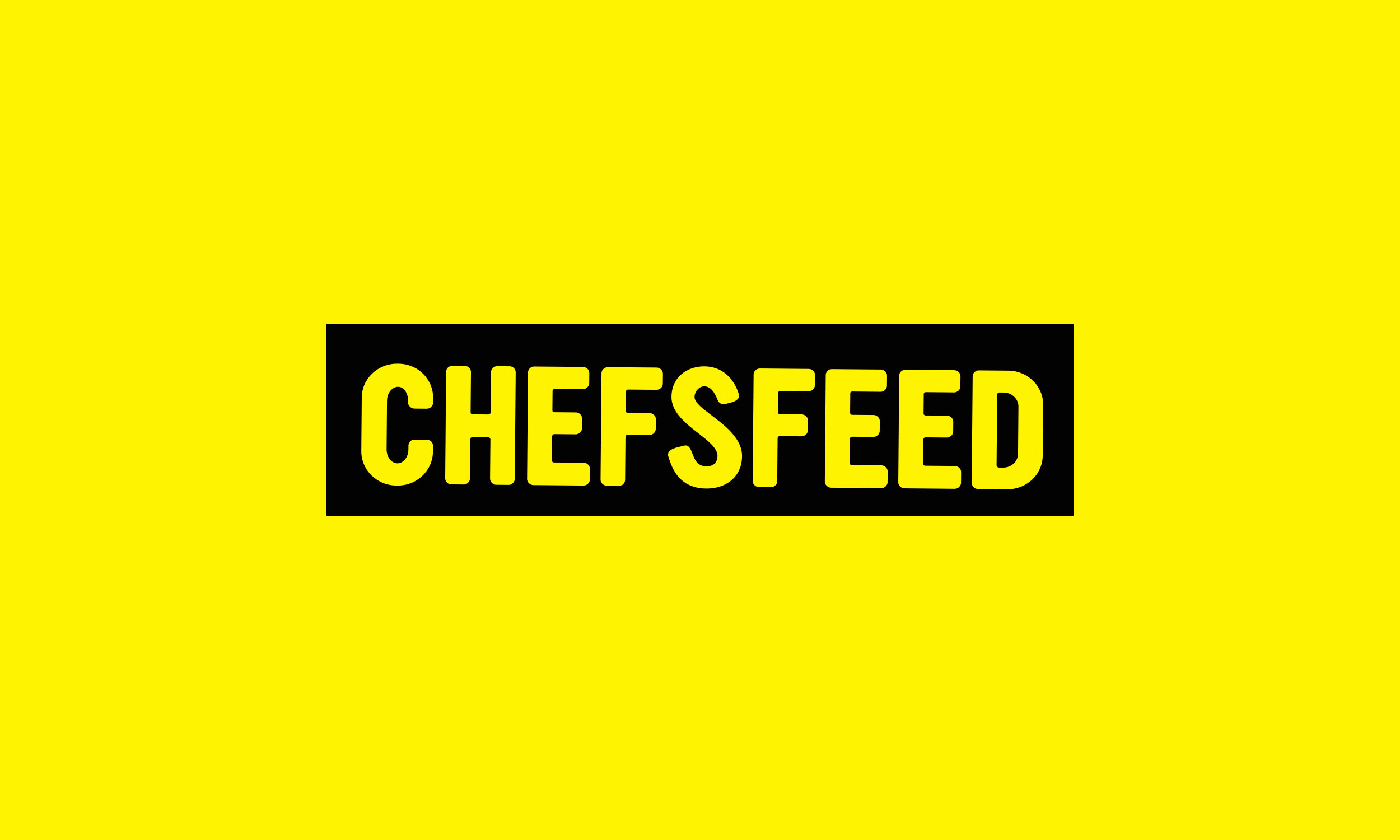 Chefs Feed was a very early stage startup when I joined, and we enlisted the help of Portland creative agency Instrument. When I asked for a gothic, DIN-like, rounded-but-not-too-friendly font for our logotype, they came back with a dozen! (Ultimately we went with Ultramagnetic.)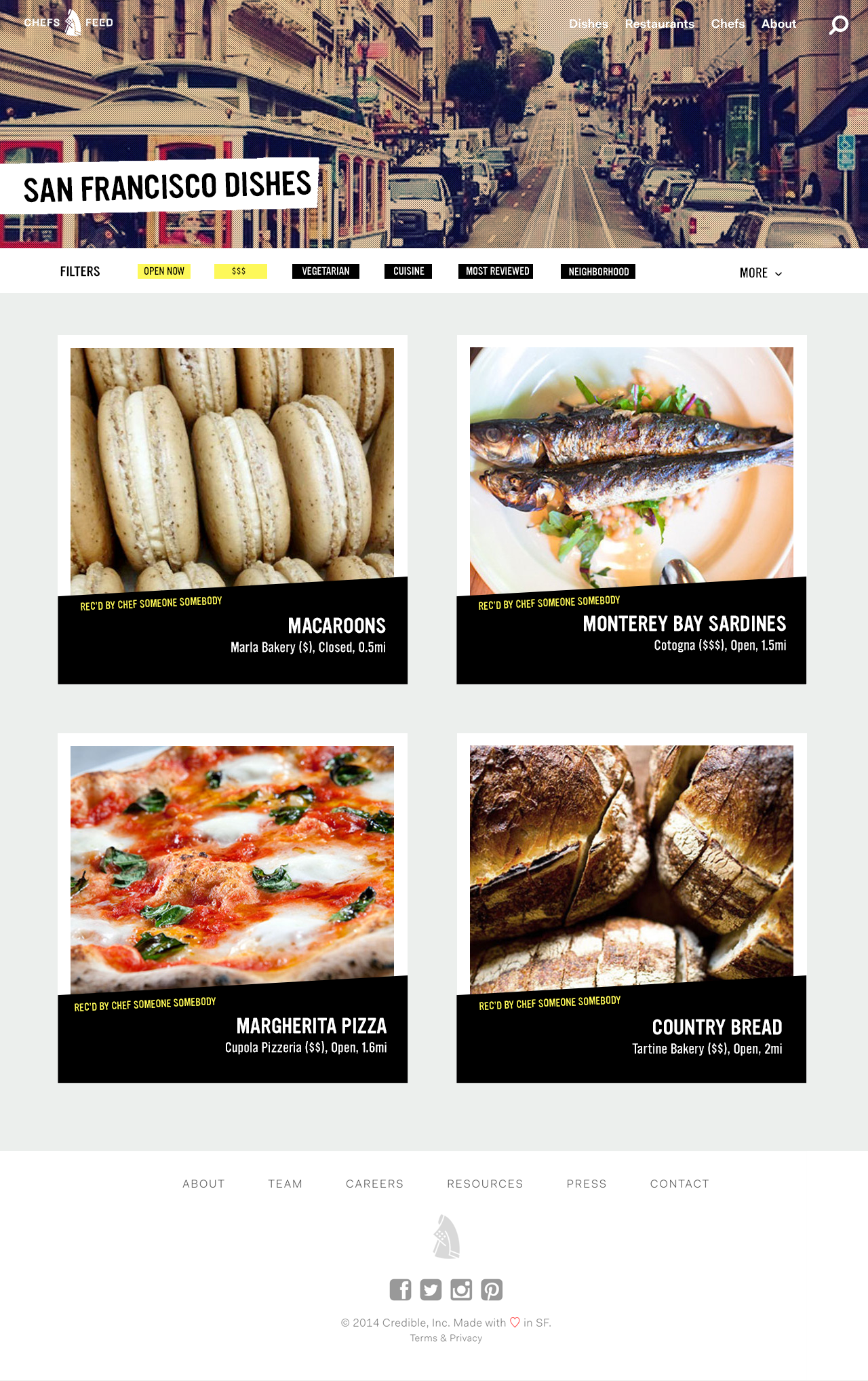 The back-and-forth with Instrument helped us set the tone for the website we were working on in tandem with the app. I did the design and engineering for all of our in-house prototypes that we both implemented on the web and used as part of our feedback loop with Instrument.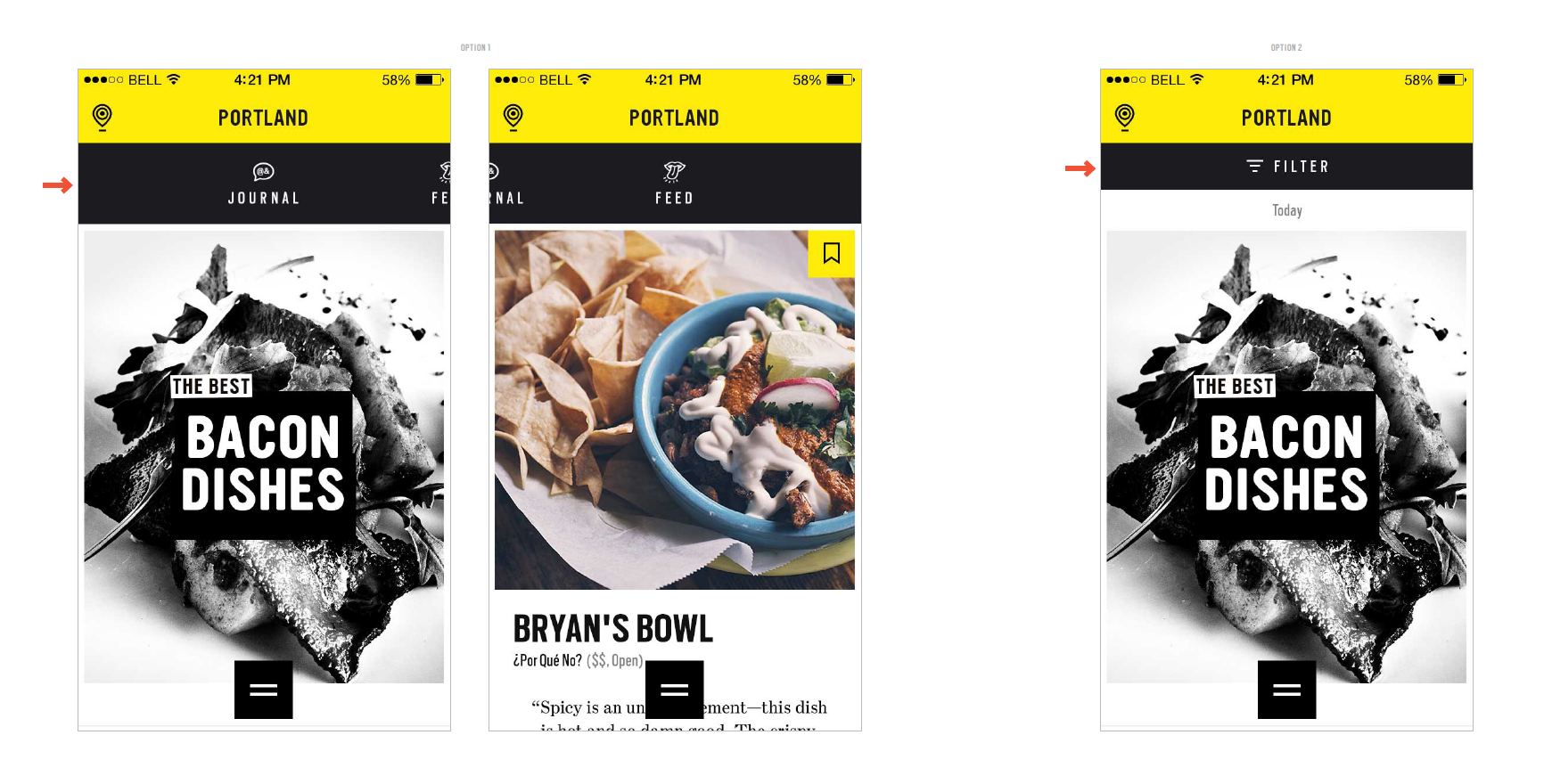 I was very pleased with Instrument's intuitive understanding of our product's need to be at once something that was a little rough around the edges (a reflection of our chefs!) but also restrained enough that we could still fit in on a magazine rack. "How close to a punk flier can we get?" was something we spent a while refining.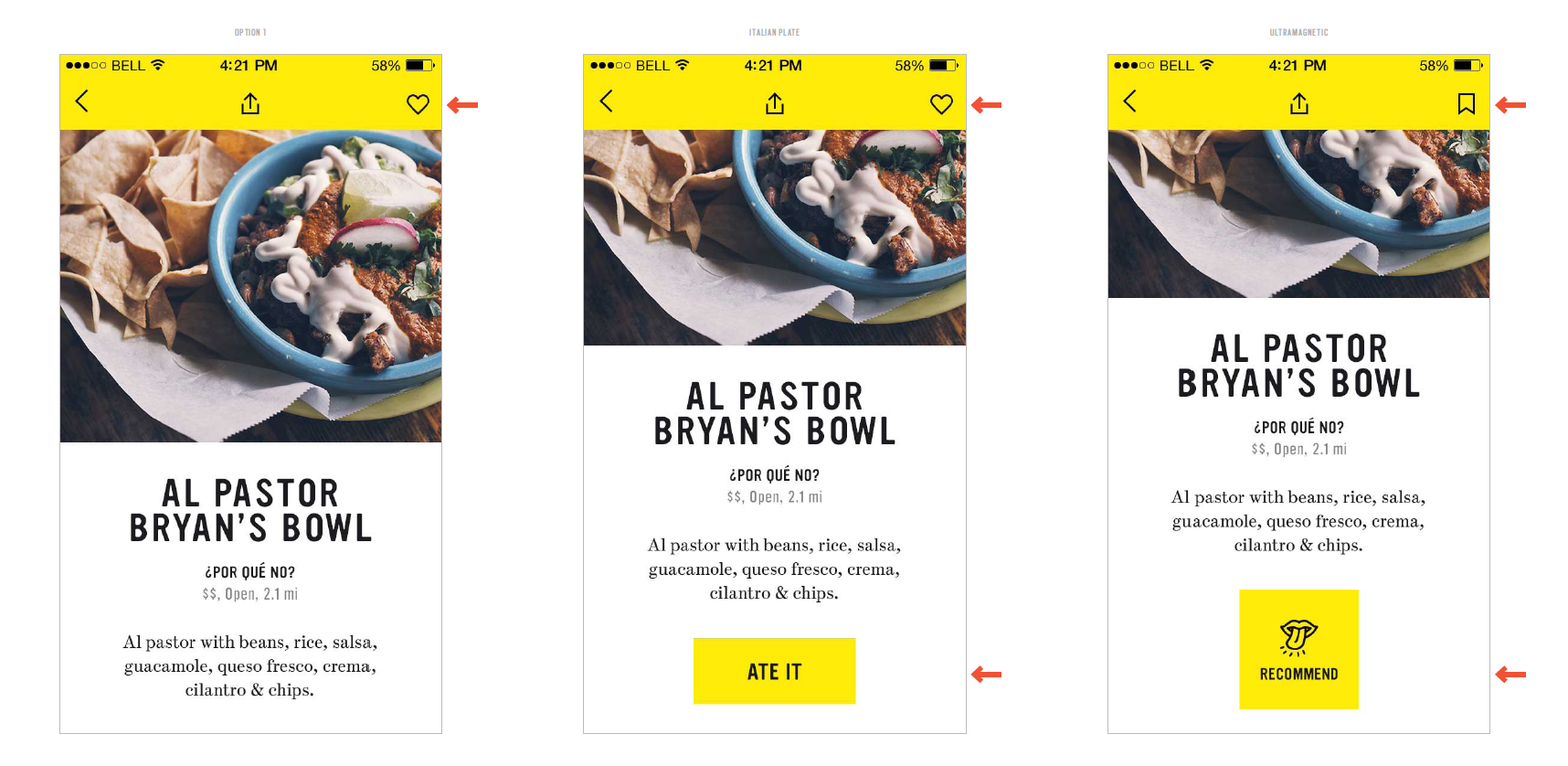 We had a challenge in introducing a visual language and iconography that very much broke away from native UI but could also feel intuitive after a couple of uses.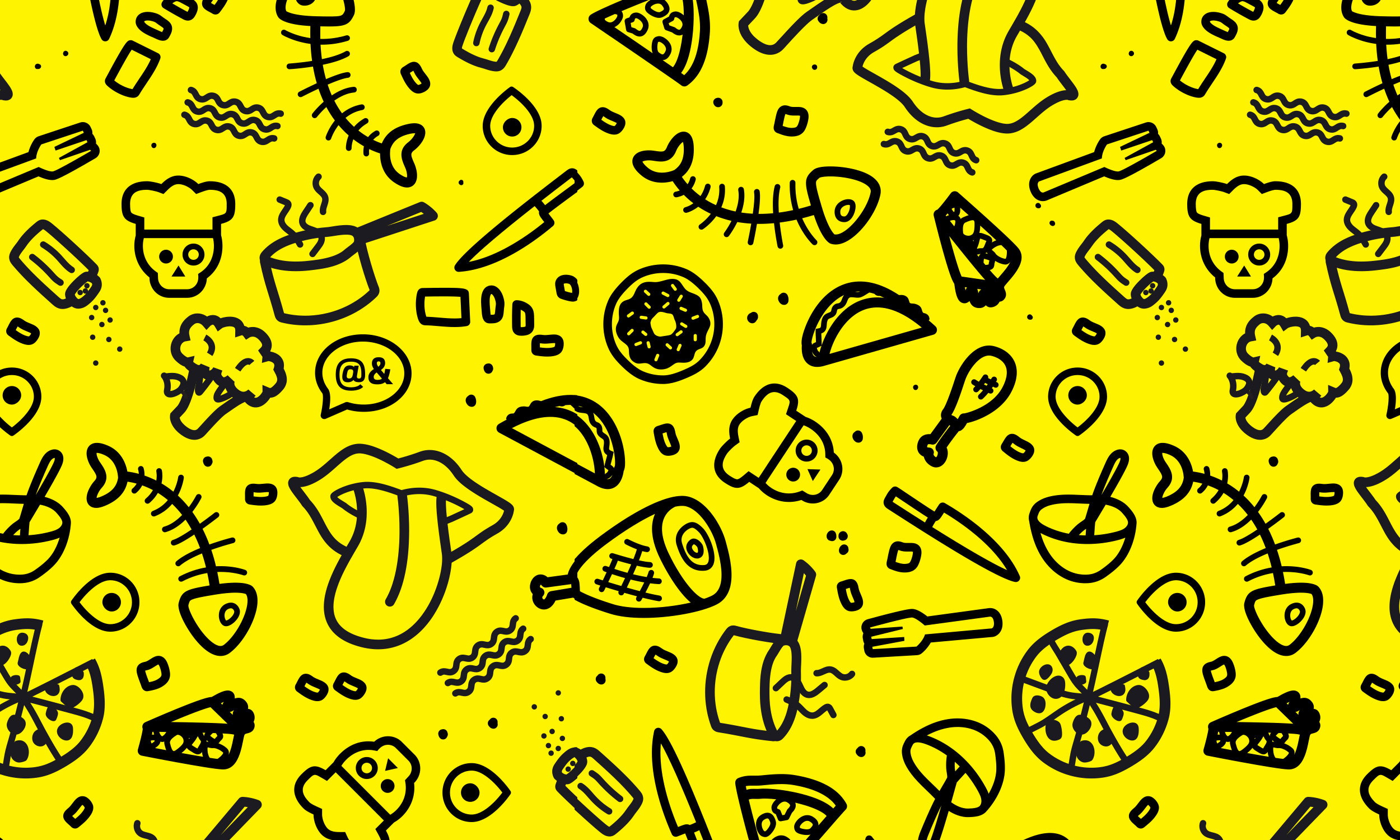 Instrument rose to the occasion with assets we could use in all sorts of marketing collateral.